Design Services
Design Services
Interior Design at Your Service
Our award-winning team of Design Professionals can help you select the perfect sofa, decorate a room, or plan an entire home - Complimentary with purchase!* Pick between either our in-home or in-store design services to meet with one of our interior design specialists today to create your dream room or home.
*$100 design fee credited to account at time of purchase.
How It Works
Put Together Your Project Wishlist
Collaborate With Us
Select Your Items
Have Your Furniture Delivered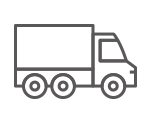 IT'S ALL ABOUT STYLE…YOUR STYLE!
Is your home a place where Friday night means renting the latest movie and curling up on the sofa with the family and bowls of popcorn? Is home a stunning Contemporary with glass walls that invite your dinner guests to linger over coffee and gaze outdoors? Maybe you live in a sparkling white farmhouse at the end of a quiet lane or have moved into your first apartment and want to add distinction to the customary one bedroom, living room/dining room combination.
Wherever you live, the designers at Callan's Furniture are ready to work with you to create a place where you are surrounded by those things you treasure, that special place called Home.
Custom Order Furniture
For a truly unique redesign, you can choose to customize your furniture. Whether it be a custom upholstery, arm style, throw pillows or wood finish, there are plenty of ways to make your new furniture compliment your design ideas perfectly.
Learn More ►